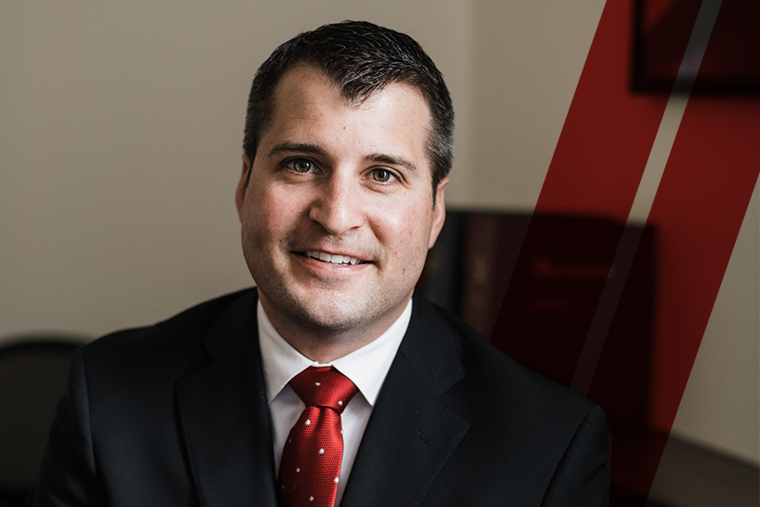 Scott is a trial and appellate lawyer with clients all over Iowa.  Scott's general litigation practice focuses on helping people and businesses win inside and outside the courtroom.  Scott's cases  include business disputes, corporate misconduct, professional liability, personal injury and consumer protection.
Scott prepares each case as if it is going to trial. Once he takes on a case, he pours himself into the facts and the law to develop and implement winning trial strategies. Scott's experience handling cases involving complex factual scenarios, novel legal issues and cutting-edge technologies sets him apart.
Scott' appellate work began immediately after law school when he clerked for Justice Appel of the Iowa Supreme Court. Both during his clerkship and since, Scott has gained significant experience wrestling with complex, novel appellate issues and has an inside perspective of the appellate process, which has proven critical to successful appellate strategies in state and federal appellate courts.
Although prior results do not guarantee a similar outcome, Scott has successfully represented clients in cases of all sizes and degrees of complexity, including successfully trying multiple cases to verdict, obtaining an outright dismissal for a homeless man against a predatory lender, developing successful legal strategies to exclude key expert witness testimony in a nine-figure intellectual property case, crafting and implementing winning trial strategies for damages in high-stakes and bet-the-company intellectual property and business tort cases.
Notable Cases
Sprint v. Cox (D. Del. 2018) (representation of telecommunications company in crafting and implementing damages case in nine-figure patent infringement litigation involving groundbreaking telecommunications technology)
Sprint v. Comcast (D. Kan. 2018) (representation of telecommunications company in crafting and implementing damages case in nine-figure patent infringement litigation involving groundbreaking telecommunications technology)
Bagbey v. DePhillips et al (Iowa Dist. Ct. 2018) (representation of home purchaser in fraud and misrepresentation litigation)
Smith et al. v. Godwin Realty et al. (Iowa Dist. Ct. 2018) (representation of homeowners who lost proceeds from the sale of their home as a result of wire fraud during a real estate closing)
Sprint v. Time Warner Cable (D. Kan. 2017) (representation of telecommunications company in crafting and implementing damages case in nine-figure patent infringement litigation involving groundbreaking telecommunications technology)
M.L. v. Immanuel Lutheran Church (Iowa Dist. Ct. 2017) (representation of victim of child abuse and fraud committed by child care center)
Vergara v. California (Cal. 2017) (preparation of amicus brief in appellate litigation before the California Supreme Court on behalf of constitutional law scholars in landmark education litigation)
StrikeForce Technologies Inc. v. Microsoft Corporation (D. Del. 2016) (representation of technology company in patent infringement litigation involving two-factor authentication technology)
Oracle USA v. Rimini Street, Inc. (D. Nev. 2016) (representation of third-party maintenance provider in implementing winning damages case at trial in software copyright and business tort dispute)